Passavant® Grit Chamber Scrapers
The Passavant® Grit Chamber Scrapers is a robust and reliable scraper for the removal of grit sediments and floating scum (such as oil and grease) from longitudinal grit and grease chambers.
Unique Features
Passavant® Grit Chamber Scrapers are designed on the basis of many years of experience in the manufacturing and development of installations in this branch.
Passavant represents robust, tried and tested scraper technology with long life cycle and a long-term spare parts availability.
For heavy duty use, Passavant Scrapers can be executed with positive drive via rack and rail.
Passavant Grit Chamber Scrapers can easily be used in connection with grit chamber covers.
Suitable for the following markets
Gallery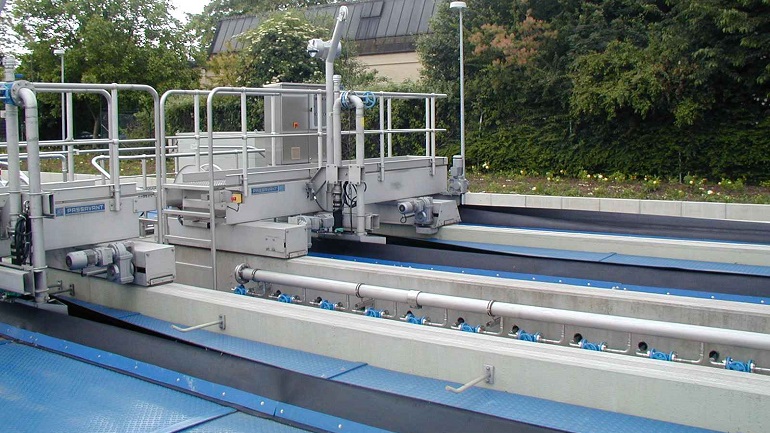 Insights
The Scraper Bridge spans one or several side by side installed longitudinal tanks. The scraper blades push the grit settled in a trough against the flow direction into a sand hopper on the tank bottom. Whilst the suction scraper conveys the sediment from the tank bottom directly into a laterally installed collection trough by means of a submersible or air-lift pump. Floating substances are generally moved in flow direction to the outlet end of the grit chamber and discharged via a ramp or by means of a weir penstock into a scum collection hopper.