Noggerath®
Vortex Grit Removal System
GCC-V
The removal of sand and mineral solids from wastewater to prevent sedimentation in downstream processes in municipal or industrial sewage treatment plants.
With 20 years of operational experience, the Noggerath® Vortex Grit Classifiers GCC-V have established themselves as a tried and tested solution for the removal of grit and other settleable solids in wastewater treatment processes. Sedimentation is effectively prevented in Downstream lift stations, channels and aeration tanks. Downstream equipment is consistently protected from abrasion. Furthermore efficient grit removal optimizes the process in biological treatment.
Unique Features
Low investment and operating costs
Easy installation
High grit capture rate
High operational reliability
Low and easy maintenance
Retrofit capability in existing plants
Compact construction due to low space requirement
Suitable for the following markets
Gallery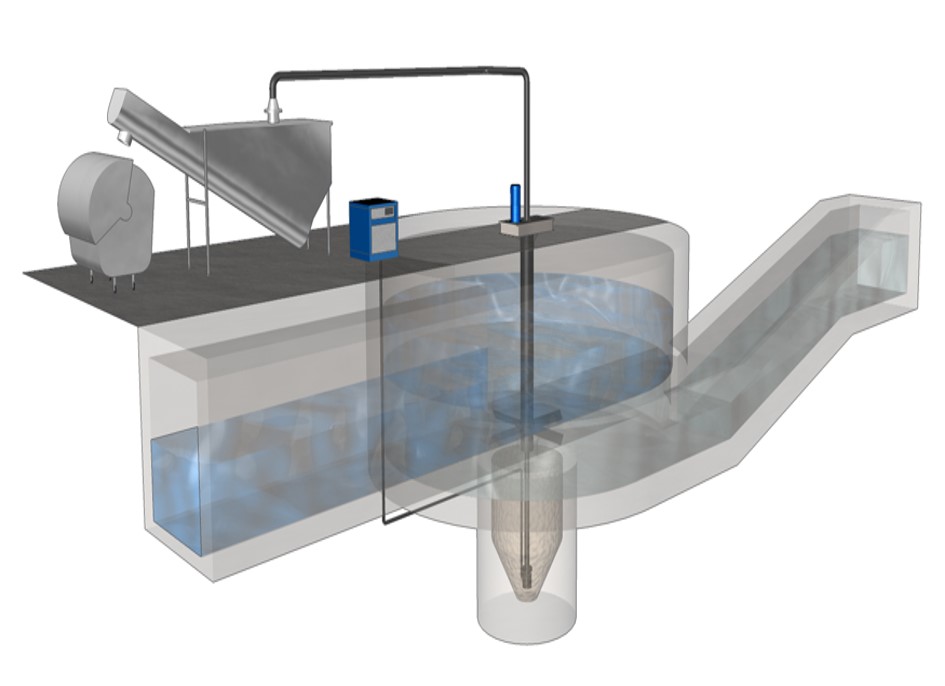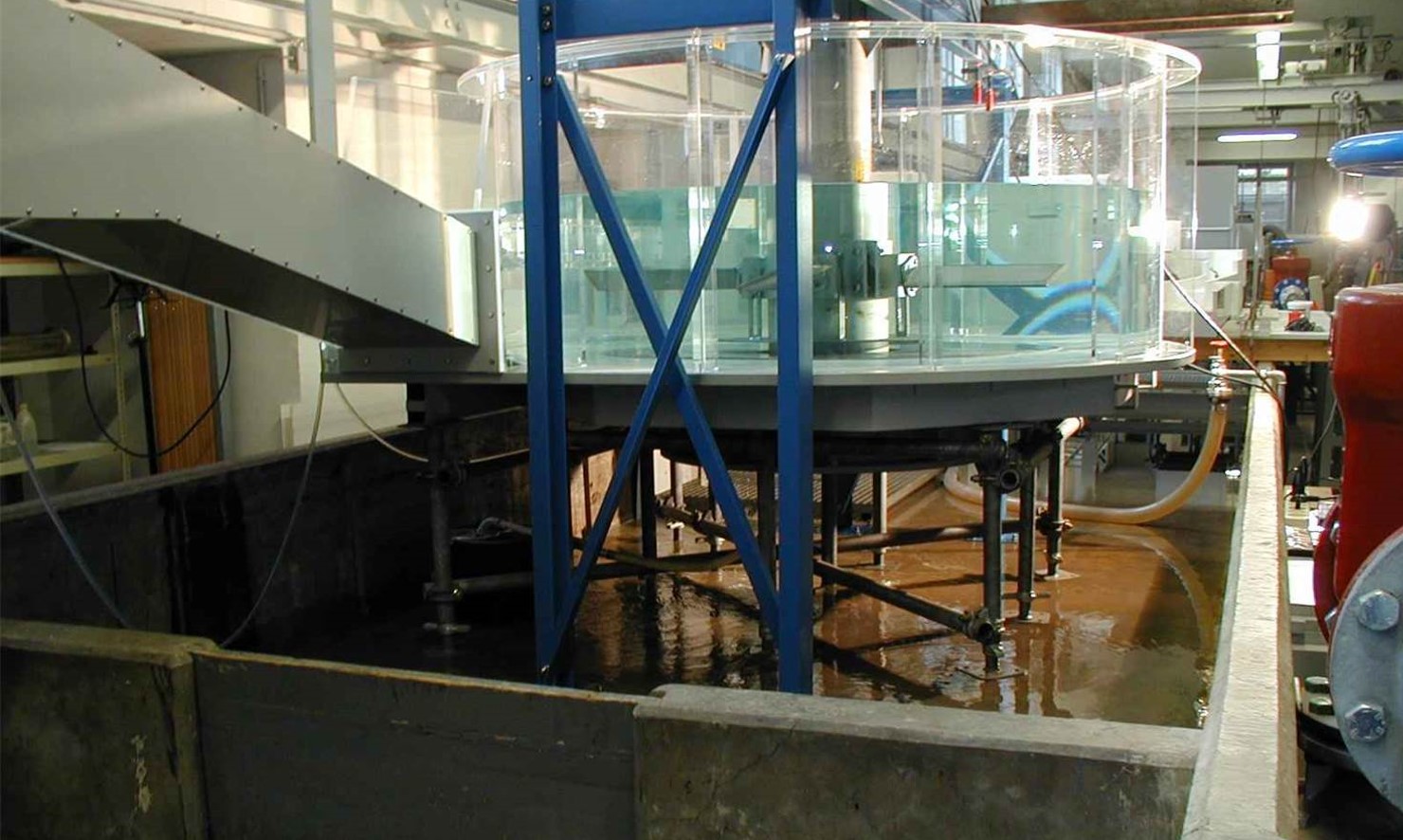 Insights
In addition to the tangential inflow area, which creates a spiral flow in the tank, Noggerath® Vortex Grit Classifiers have a paddle system to improve hydraulic efficiency. This paddle system also ensures uniformly high grit separation, even with varying inflow capacities.
After a full rotation, the wastewater flows into the outlet channel above the inlet channel. The paddle system is installed vertically in the tank and operates radially, creating a vertical moving spiral flow (vortex) in the center of the tank. The lighter organic matter is thereby lifted and directed back into the stream of wastewater. Heavy mineral matter settles in the center of the tank, dropping into the grit collection shaft, and is transported from there, by means of a grit pump or air-lift pump, for further processing.
The grit trap tank installed in a prefabricated stainless steel tank or constructed on site in concrete. Construction of concrete tank versions is generally built locally by the general contractor with stainless steel internal parts being provided by Aqseptence Group.